Contact Us
Thank you for reaching out to The Community Foundation San Luis Obispo County. We are delighted that you are interested in further information. We will make every effort to respond to you in a timely manner.
Enter Your Information
The Community Foundation San Luis Obispo County
550 Dana St.
San Luis Obispo, CA 93401
Telephone: 805-543-2323
Our Staff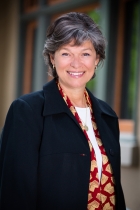 Heidi McPherson
Chief Executive Officer
As Chief Executive Officer, Heidi Hartshorn McPherson is responsible for leading the strategic efforts of The Community Foundation. She brings 25 years of experience as a nationally recognized leader in the philanthropic community. Heidi joins The Community Foundation after having served for 16 years as the founding president of the Chester County Fund for Women and Girls, a foundation that grew out of a local Community Foundation in the Philadelphia region where she served as Vice President. As the founding president of the Fund for Women and Girls, she provided strategic vision and operational leadership that established the foundation as the first endowed foundation in Pennsylvania with a focus on women and girls. She lives in San Luis Obispo with her husband, Richard, and has three grown children.

» Contact Heidi McPherson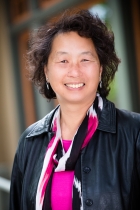 Janice Fong Wolf
Director of Grants & Programs
Janice Fong Wolf, Director of Grants & Programs, is responsible for developing and implementing the grantmaking program for The Foundation and its donor-advisors. Her duties include developing strategic grantmaking initiatives, reviewing all grant proposals, working with a team of community reviewers to determine grant distribution, monitoring and evaluating grantees, and implementing donor-driven programming. She also works with non-profit organizations to ascertain their needs for capacity building and training. Janice joined The Foundation in April 2000 after working in the non-profit health and human services arena for twenty years. She has lived, worked and volunteered in San Luis Obispo County since 1975.

» Contact Janice Fong Wolf
Donna Jones
Director of Finance and Administration
Donna Jones's career in the business and financial services field includes work as Controller, CFO and Executive Director. As a CPA, she has worked in manufacturing, service and nonprofit businesses, along with being an active volunteer with several non-profits in our county. She brings business, management, and human resources along with a firm commitment to the Foundation's mission to her position. A graduate of Cal Poly, Donna has lived in San Luis Obispo County for over 20 years.
Karen Bolen
Finance Assistant
Karen Bolen provides support to the Finance Director in all aspects of accounting and finance for the Foundation. Karen brings over 15 years of non-profit experience from the public health industry. Before joining the Foundation in July 2011, she held management positions at the Stanford Preventative Research Center and The Community Health Centers of the Central Coast. She graduated with a Bachelor of Science in Economics and a Master of Science in Kinesiology from California State University, San Luis Obispo.

» Contact Karen Bolen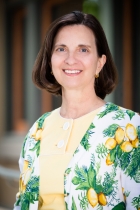 Angela Hollander
Scholarship Program Associate
Angela Hollander is responsible for coordinating The Foundation's scholarship programs, including community outreach, and assistance with donor services. She has lived in various states and brings diverse geographic and work-related experiences with her in the areas of healthcare, government, education, volunteerism and business. Angela joined The Foundation in January 2008 after working as a county-level First 5 School Readiness Coordinator. She has over 20 years of experience as a maternal-child Registered Nurse and holds a Master of Arts in Public and Private Management from Birmingham Southern College. She resides in Paso Robles with her husband John and two children, John and Danielle.

» Contact Angela Hollander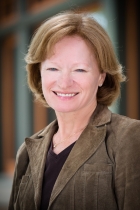 Pat Holley
Donor Services & Communications Associate
Pat Holley is responsible for implementing activities that build donor relations, support donor-advised grant making, and enhance the impact of grant making programs of The Community Foundation. Pat joined the Foundation in 2010 after working for more than 20 years in public broadcasting. Her broad experience includes creative services, technical facility management, community and university collaborations, public relations and marketing. She holds a Bachelor degree in Mass Communications from the University of South Florida in Tampa.

» Contact Pat Holley
Cecelia Mazelin
Office Manager
CeeCee comes to the Foundation with 9 years of office and administrative experience in the fields of retail management, family law and market research. As the Office Manager, she oversees all office activities and provides administrative support to the Executive Director, Director of Grants and Programs, Director of Finance Manager and Administration, and the Foundation Board of Directors. CeeCee also manages the Foundation's data base of individuals and organizations. She has been a volunteer with St. Rose School and Parish, Mission College Prep and Girl Scouts for 17 years, and holds a Bachelor of Arts Degree in American Studies with a minor in Business Administration from the University of Notre Dame. CeeCee has lived in Paso Robles with her four children for 18 years.

» Contact Cecelia Mazelin